An authentic campsite in Dordogne
An authentic campsite in Nouvelle Aquitaine, Dordogne in the heart of Périgord-Limousin Natural Park and near Brantôme, the Venice of Périgord. Once you arrive at Domaine de Corneuil, if you expect to stay in a traditional campsite, you'll be amazed by the exceptional panorama and huge wild spaces surrounding it!
A campsite full of charm, out of the ordinary and family-minded mixing warmth and freedom on a 25 hectares land.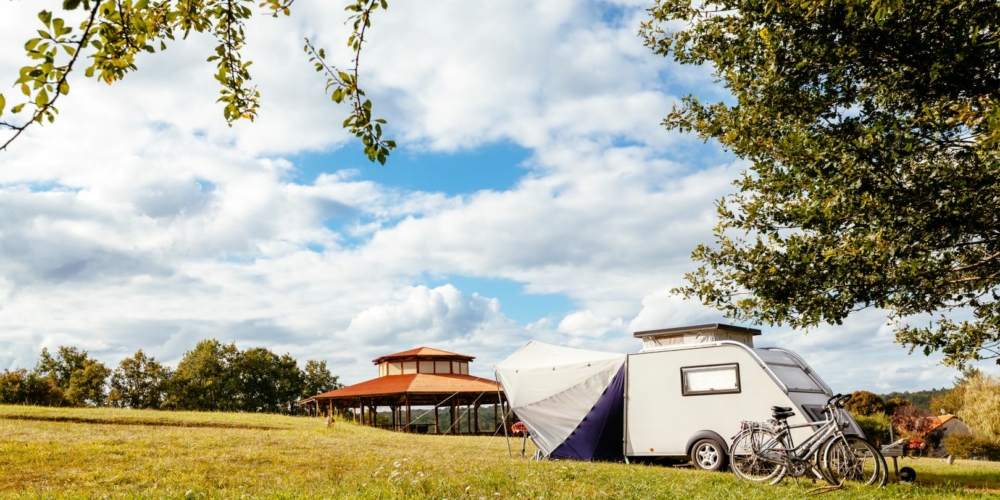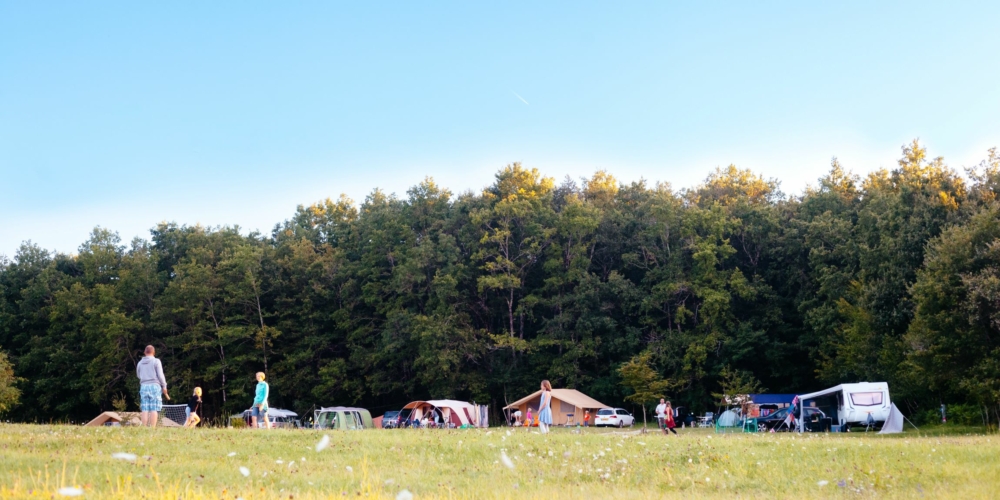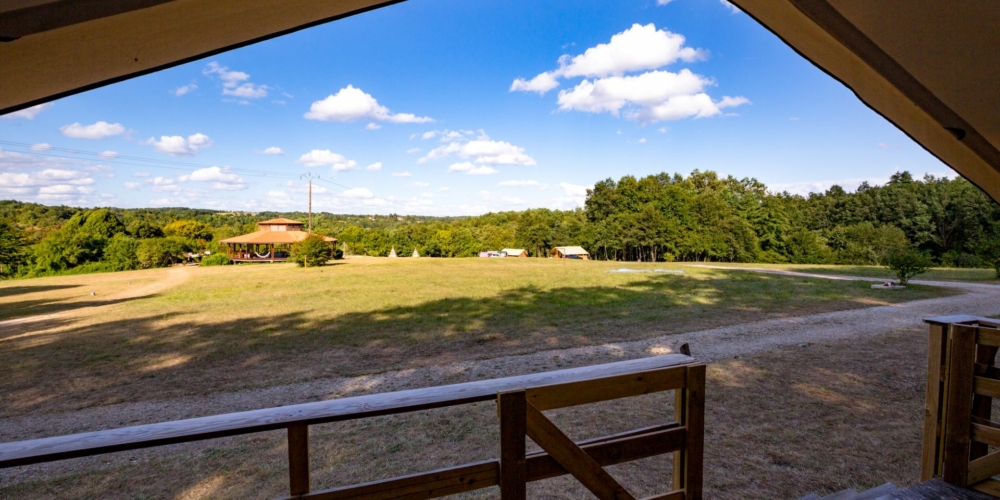 In the heart of the Périgord-Limousin Natural Park, Camping Domaine de Corneuil *** is happy to welcome you on a site with exceptional scenery. A family-minded camping full of charm combining easy going living and a friendly atmosphere. In high season : heated swimming pool with massaging jets and water games, a bar and restaurant, snacks and take out, a grocery store and activities for all.
The camping is open from June 24th to August 27th.
This nature-minded campsite of 55 pitches has the trademark of value from the Regional Natural Park. You can rent very comfortable mobile homes, glamping tents or spacious pitches with great views for your vacation, a weekend, a sporting, touristic or relaxation stay. There is something for everyone here. In this charming campsite, there is no designated area for motor homes, however motor homes are welcome and will get a large pitch.
You'll be surprised to discover our belveder, in the middle of our hill. It is a large wood building which used to host a meditation centre in the 70's and is now equipped with hamacs, couches and is dedicated to relaxation and reading with our book exchange box. Yoga, relaxation and massages could be held there during high season.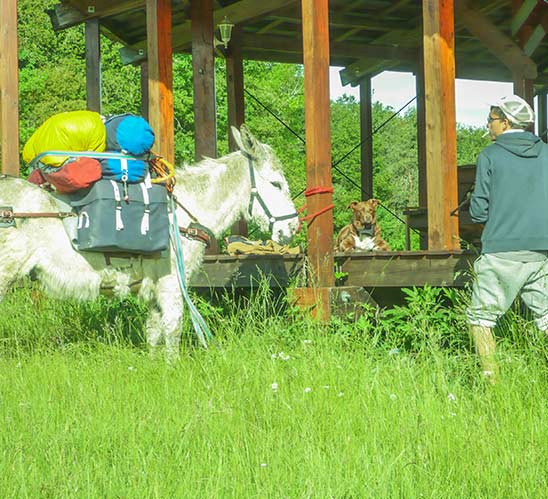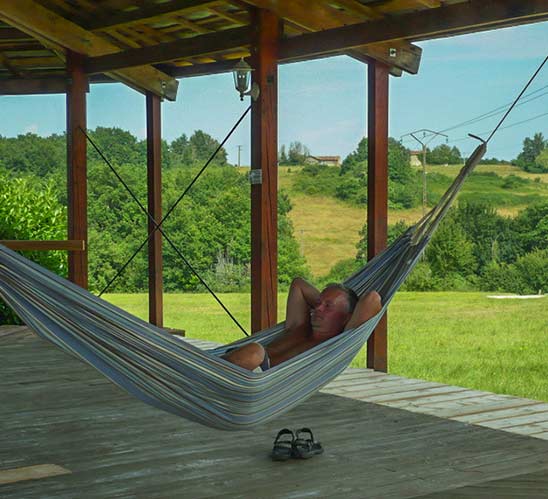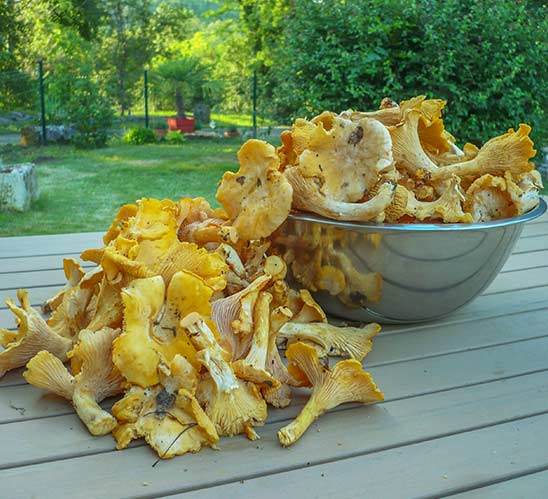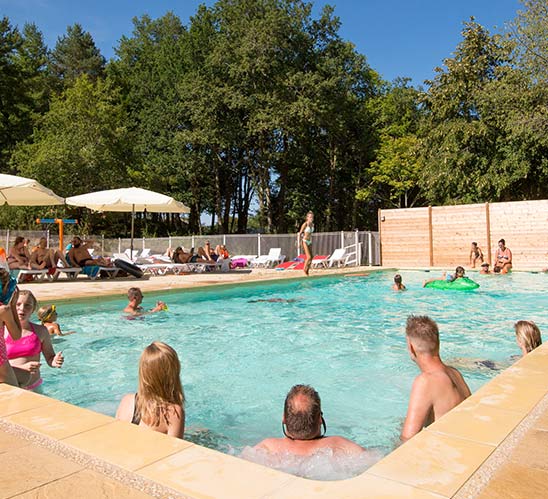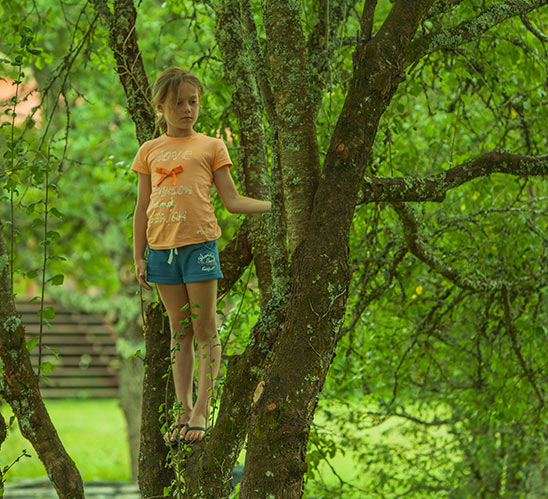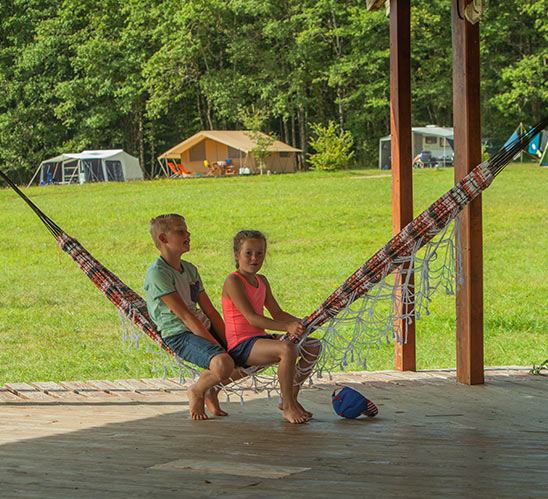 Visit the campsite one afternoon in August – Temperature 32 ° C
In high season, the swimming pool with its massaging seats and waterfall is heated to 28 celsius degrees and open from 9:30am to 9:00pm. The water games and Margot the cow and its friends will please the kids.
Wifi is free at Domaine de Corneuil. It is available on all the restaurant's terraces. It is our choice not to have wifi on the entire campsite. Forget about the electromagnetic waves, work and all your daily potentital worries and enjoy your free time to reconnect and enjoy your family, friends or new neighbours.
The bar, restaurant, snack and first necessities grocery store are open 7 days a week.
Gas barbecues are authorized on the campsite. Wood or charcoal barbecues are only authorized on our secured area close to the reception.Large collective barbecues as well as picnic tables are at your disposal.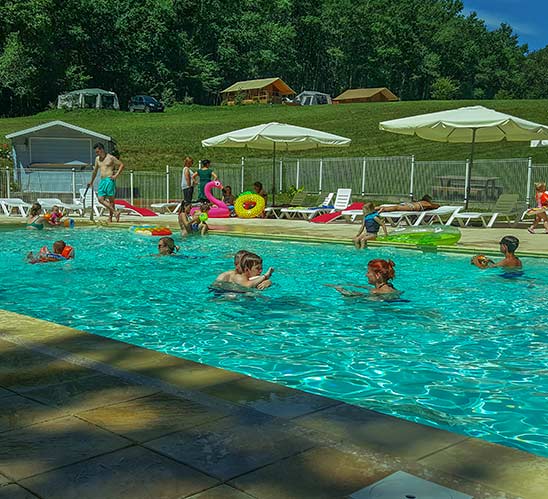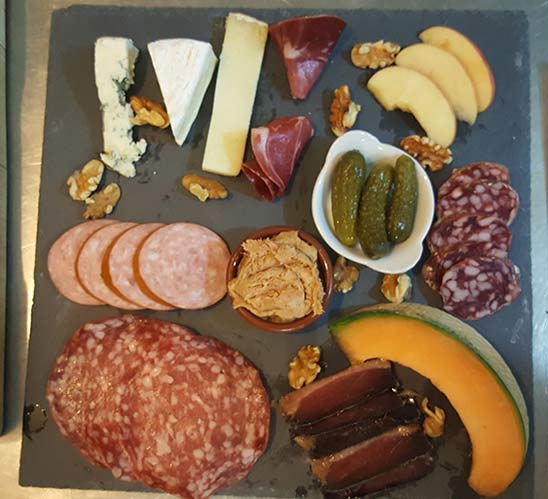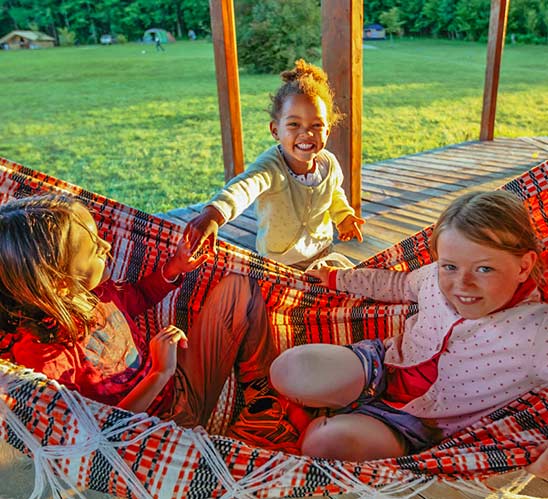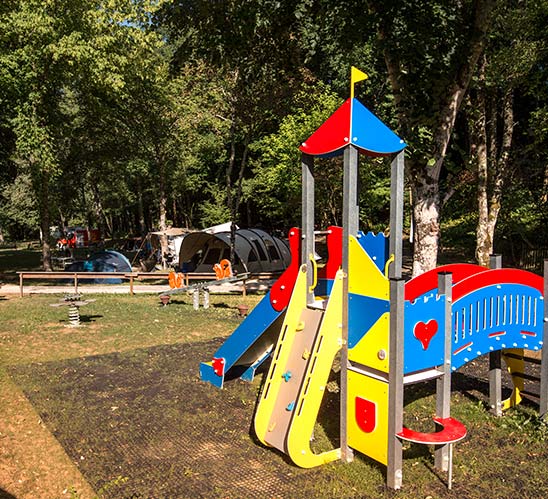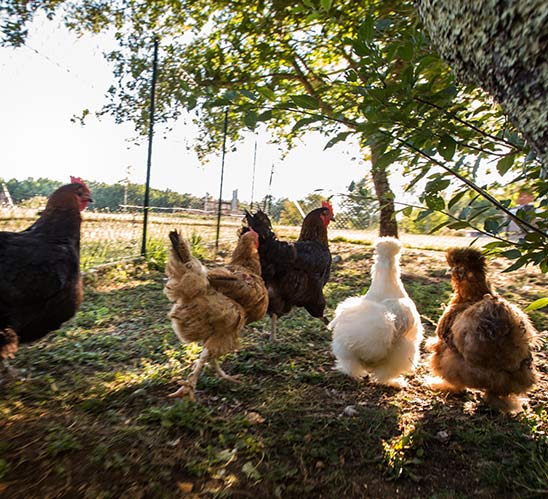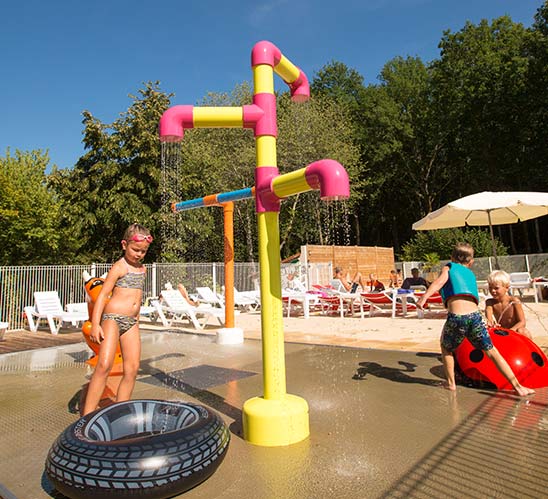 Accommodations – early August – Temperature 32°C
Recycling is very important for us. We try to recycle as much waste as possible here. Some yellow bags are at your disposal at the reception in order to recycle cardboard, plastic, metal tins… in them. For natural waste, we have a compost box and even better, our chickens will eat your organic leftovers with great pleasure.
Camping Domaine de Corneuil welcomes many families with young children. Everything here is made for the parents' peace of mind and children's safety.
Our friendly and creative animation entertainment team will distract people of all ages throughout the week but without being too intrusive.
At Domaine de Corneuil, animals are more than welcome all season long, even in our rentals