At Domaine de Corneuil, our entire team will always do its best to satisfy you!
Numerous services are at your disposal in order to enjoy your vacation the most:
The reception is open all day long. There, you will find tourist maps and lots of pamphlets and information on what to do around our lovely area. You will also find postcards and will be able to drop your mail. There, we will be happy to talk to you about the best walks, visits and secrets of our region.
Every morning, you can pick up your pastries and breads at the restaurant.
The mini grocery shop is open 7 days a week. There you will find: milk, butter, eggs from our chickens, first necessity products, cleaning products, refrigerated bottles of wine…
Wifi is free at the bar, the restaurant and on the 3 outdoor terraces.
The lounge bar and restaurant with its cozy terraces are located in the ancient farmhouse. The restaurant and snack are open all 7 days a week and will allow you to relax around a traditional meal from Périgord.
Large collective charcoal barbecues are at your disposal on our picnic area. You can use it at your convenience or bring your own charcoal barbecue on our secured area. You can also use our picnic tables in order to enjoy your delicious meals. This is always a great shared moment with friends and family or a nice way to get to know other campers.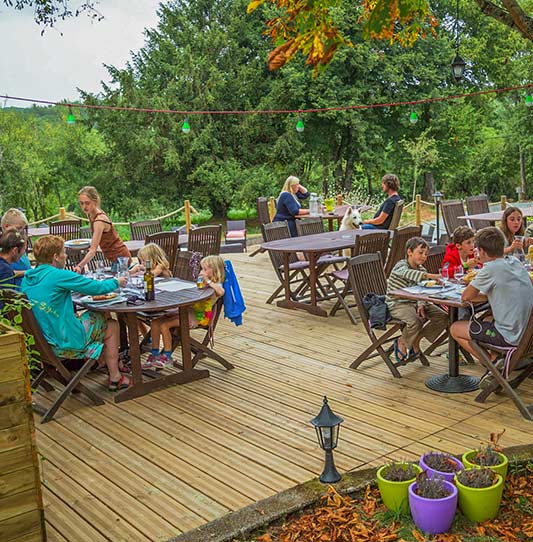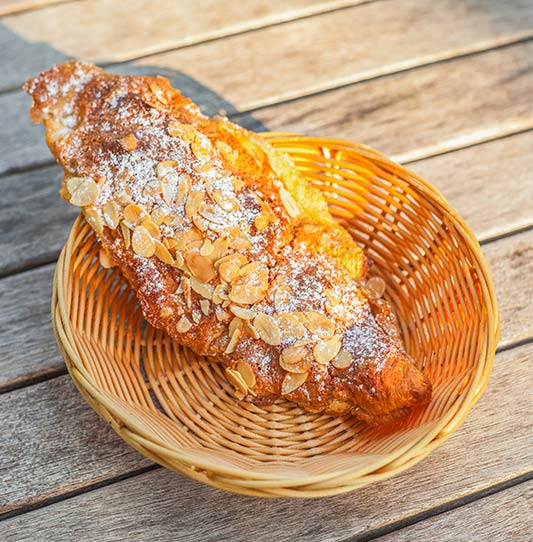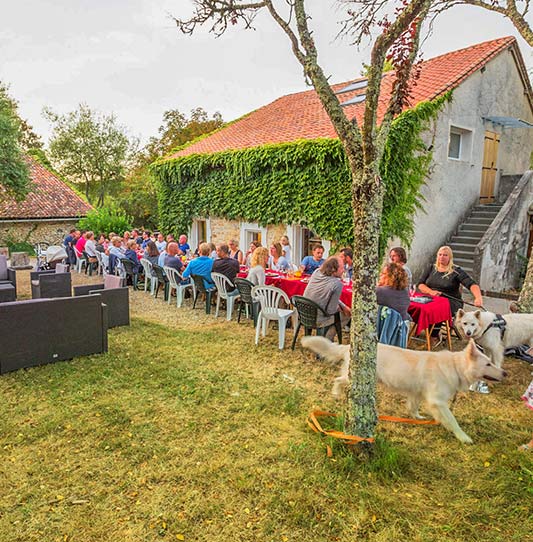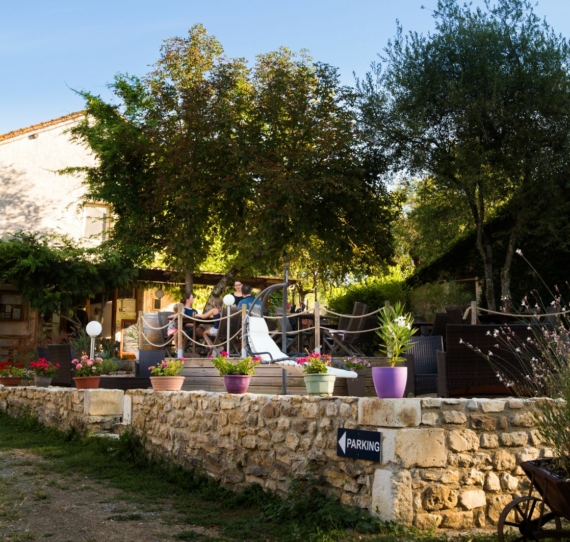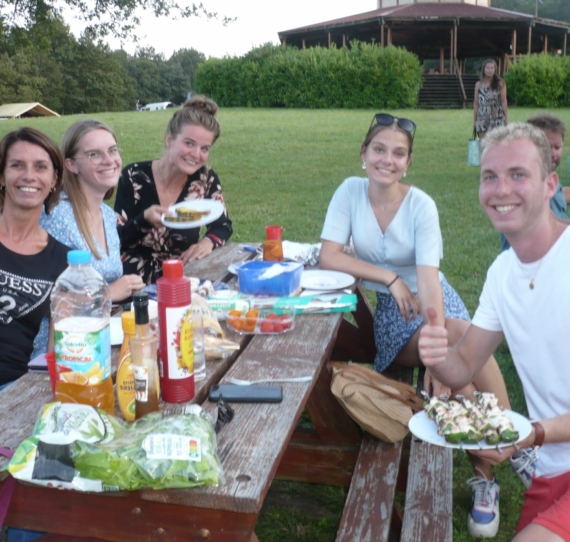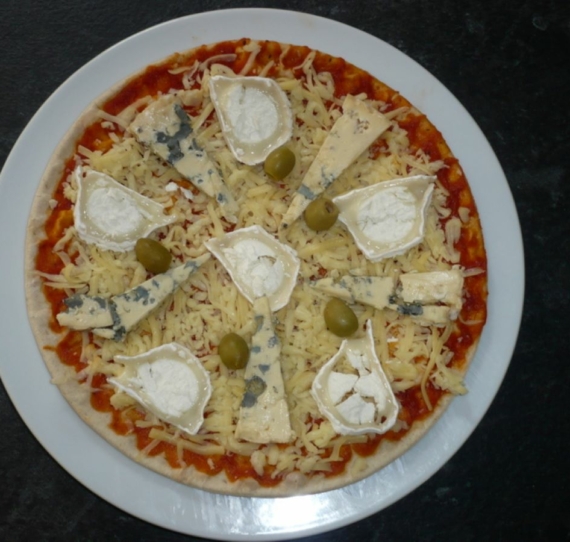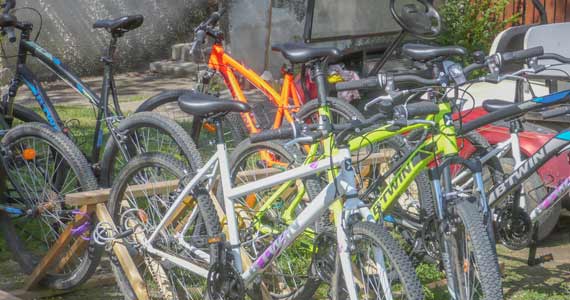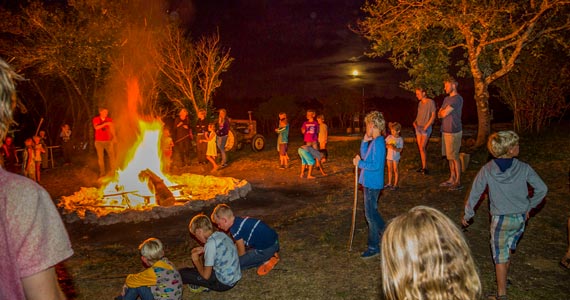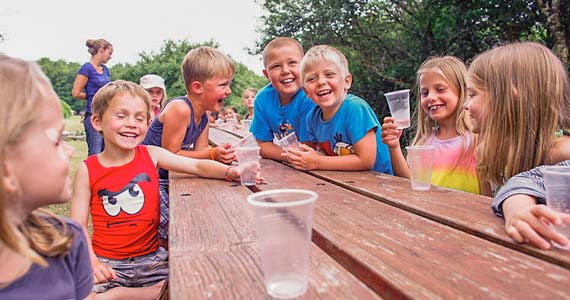 A freezer is at your disposal for your ice by the reception.
Two washing machines, a dryer and a hair dryer are at your disposal at our sanitary unit. You can get the coins for the washine machine and dryer at the reception. On request you can borrow an ironing board, an iron and a vacuum cleaner.
Mountain bikes, fridges, tables and garden chairs, parasoles, lawn chairs, gas barbecues, baby beds, baby chairs and disposable sheets are for rent at the reception.
At our belvedere (large wood building in the middle of the field), there is a wood chest that keeps our bibliotroc. The concept is simple: you can exchange your books and magazines there. Books in French, English and Dutch are available in it.
During high season, you could reserve a massage service at the reception.
Our swimming pool with its massaging seats and waterfall is heated at 27°C and is open every day from 9:30am to 9:00pm. There you will also find water games for younger kids.
The Domaine de Corneuil is open from 8:00am to 10:00pm. Driving around the campsite is not allowed before and after these hours and vehicles that arrive after 10:00pm should park at the entrance parking lot.